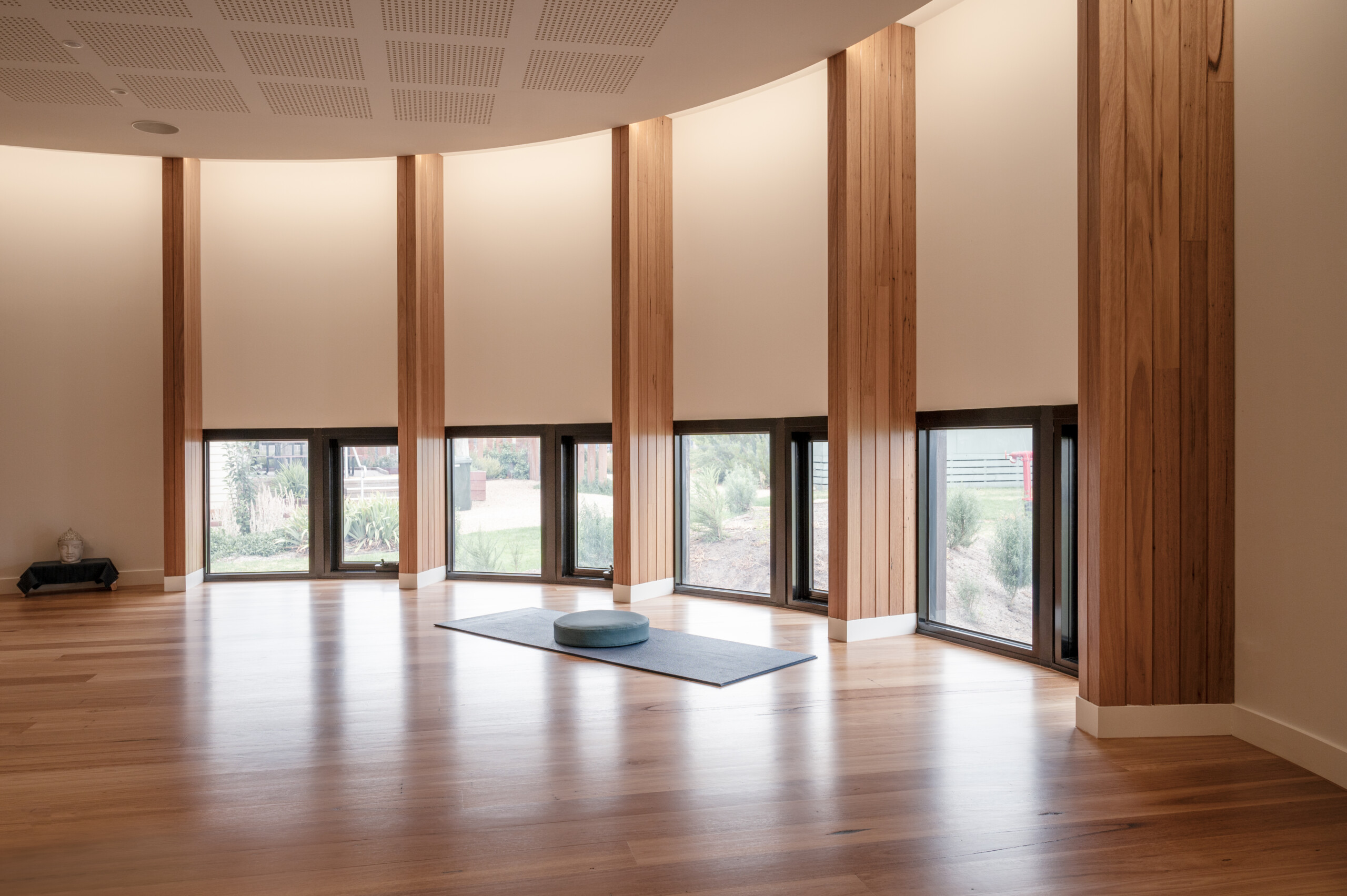 Rosebud SC Wellness Centre
The Rosebud SC Wellness Centre represents a remarkable collaboration between the school and the local community, with funding secured from these parties as well as federal and state governments. The primary aim was to establish dedicated spaces for the School Wellbeing program, which had previously operated within whatever available spaces were on the school campus.
Strategically, the building is positioned at a deliberate distance from the main campus. This placement offers a sense of privacy and separation from the bustling activity of the secondary school, enhancing the environment for its users. Within the facility, there are consultation areas, staff workspaces, and a central circular meditation space.
The design emanates from a central courtyard, creating an isolated tranquil space detached from the building's perimeter. Architecturally, the structure purposefully contrasts with the rest of the campus, featuring dark-stained timber that serves as a striking visual element on the edge of the school's oval.
Timber is extensively utilized both externally and internally, giving the building a notably simple yet practical layout that accommodates various modes of wellbeing education and administration. The Rosebud SC Wellness Centre is not only a functional addition to the school but also a distinct architectural statement, emphasizing well-being and offering a serene environment for its users.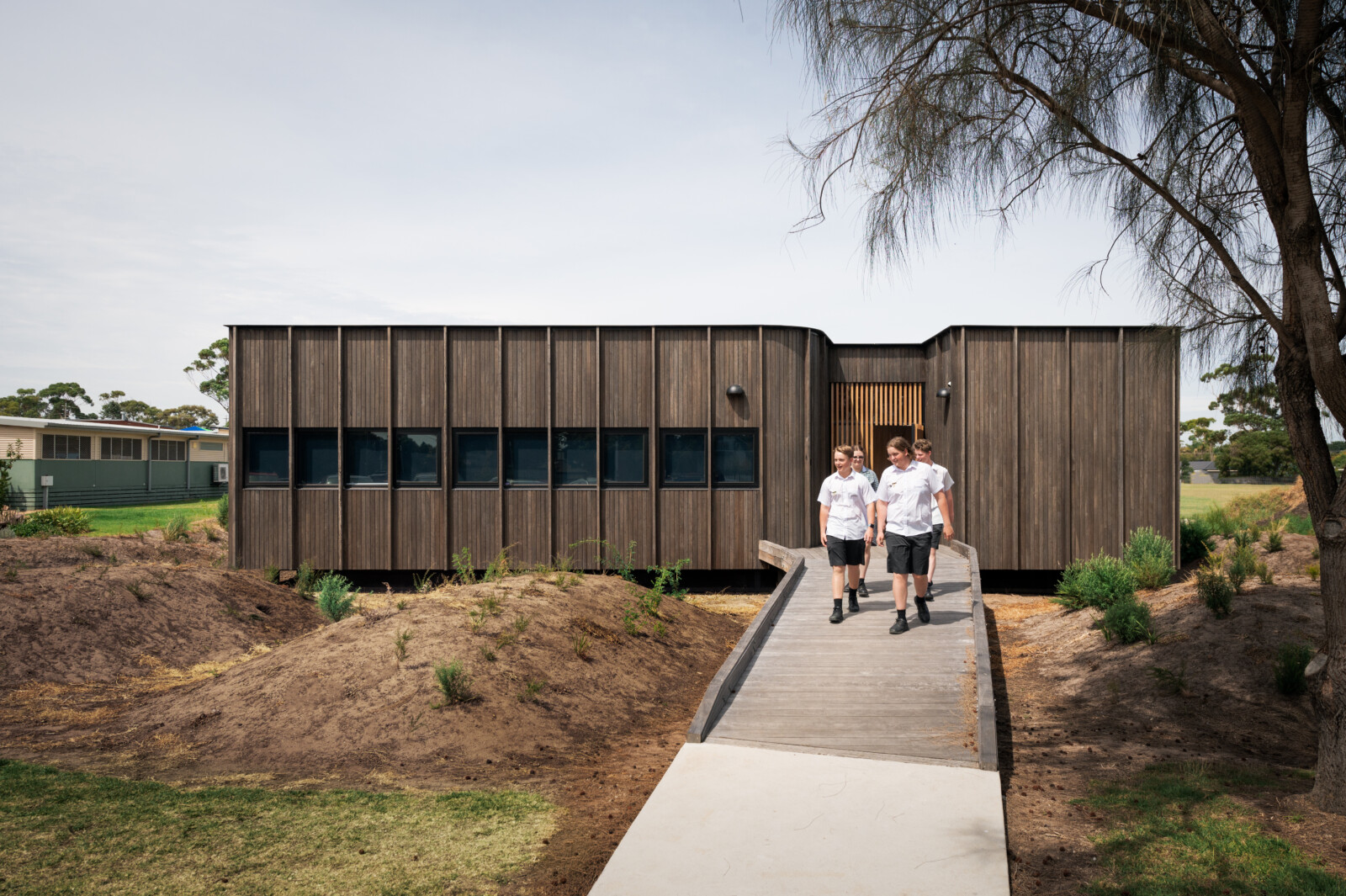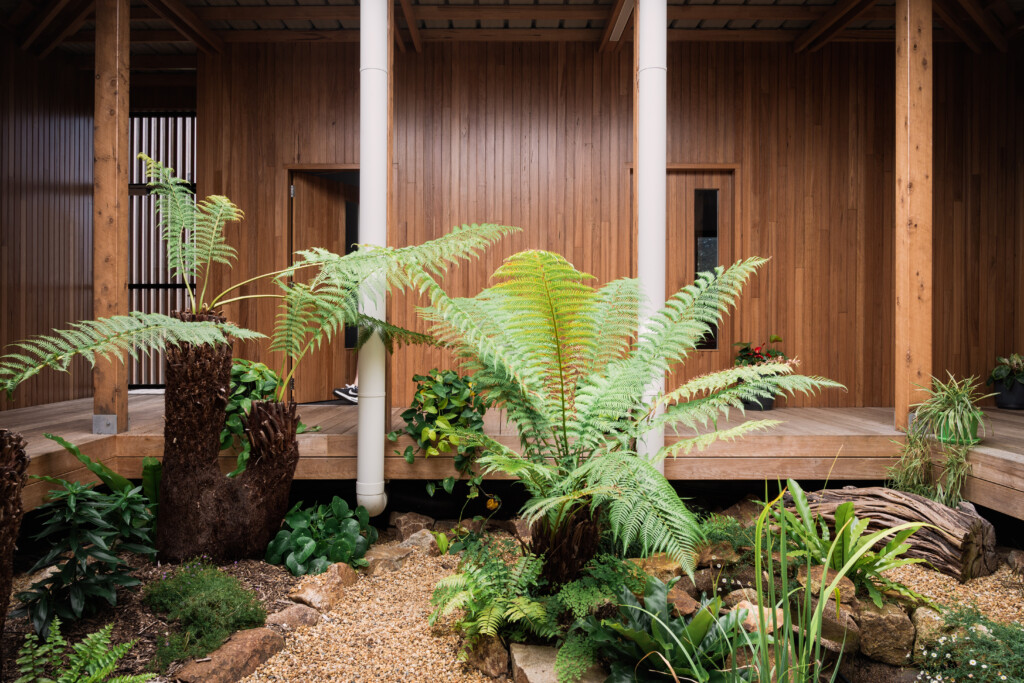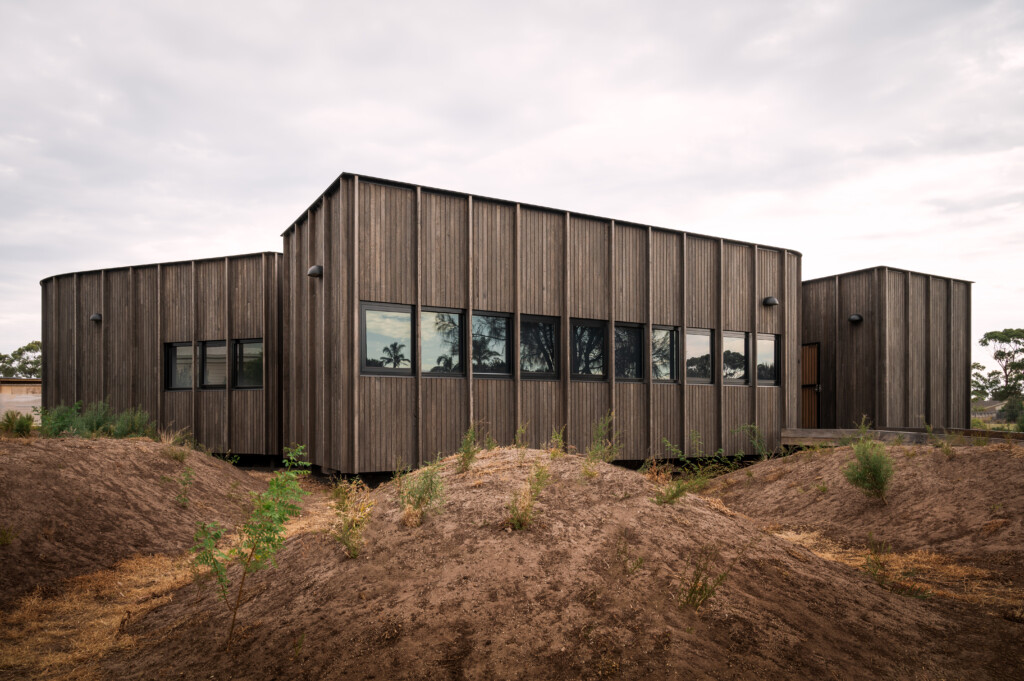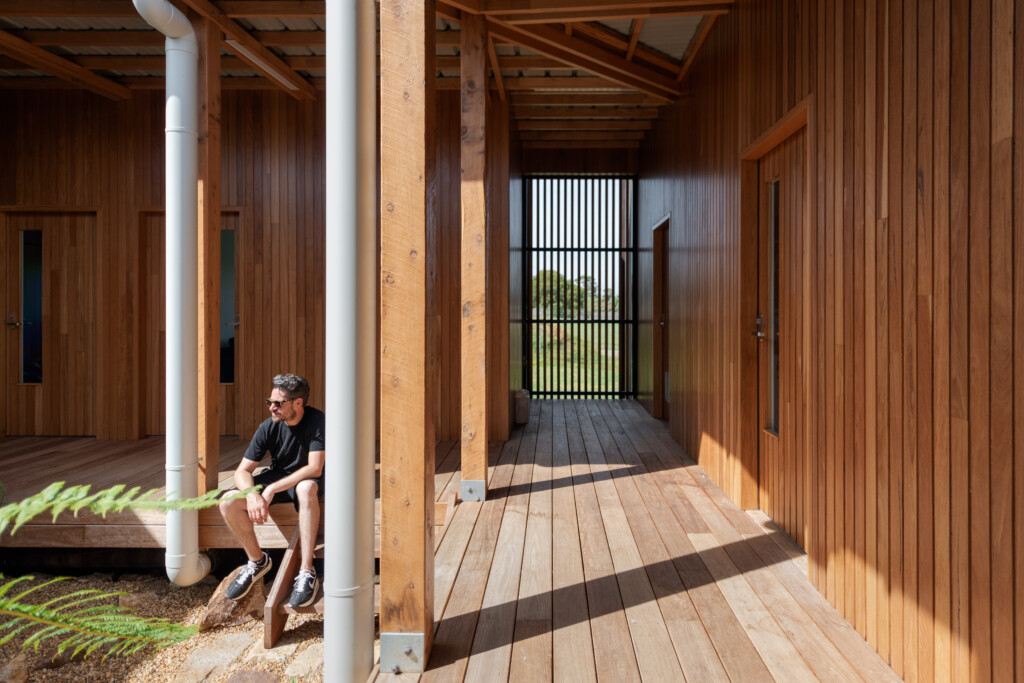 Supporting young lives in the community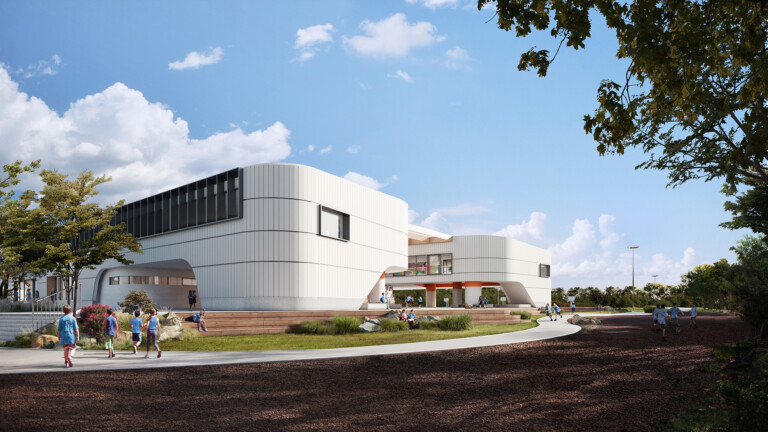 Under Construction
St Francis of Assisi STEAM Building
Connecting learning spaces brings a new sense of belonging and identity Schools fundamentally are places of learning through community and connection. Designing them well provides a strong sense of belonging and identity. St Francis of Assisi Parish Primary School tasked CO.OP with helping them deliver one unified and interconnected STEAM Centre that would incorporate all […]
Completed
Jimmy's Youth Sanctuary
We are so very proud to have worked with Jimmy's Youth Sanctuary and YMCA Peninsula Youth Services to design and deliver Jimmy's Youth Wellbeing Sanctuary. Jimmy's assists young people by engaging them in holistic wellbeing as well as skill-based learning to strengthen their mental, physical and emotional health. Located on the esplanade in Rosebud, the […]