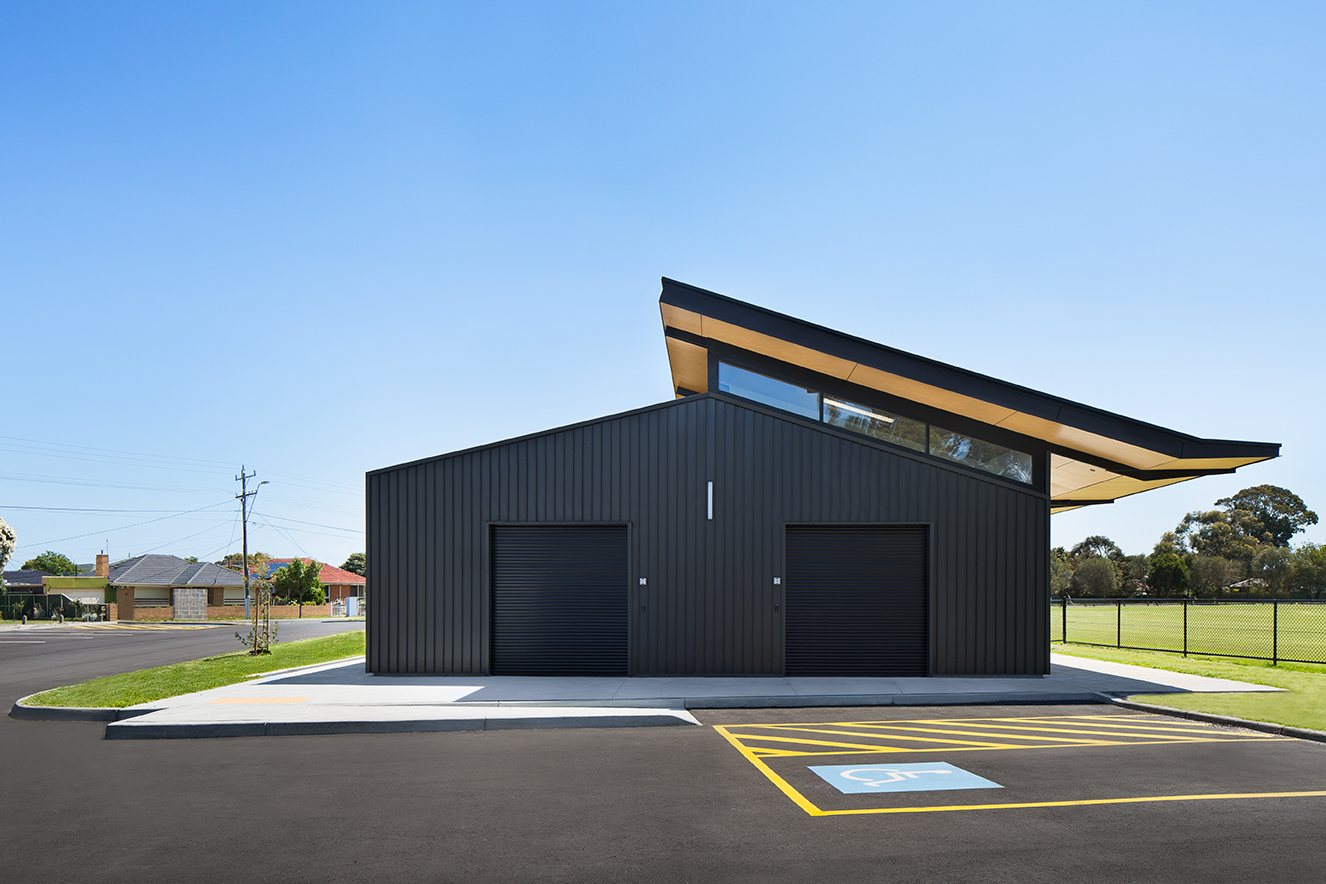 Peter Mathieson Pavilion is a multipurpose community facility for both general community use and local cricket and soccer clubs in Melbourne's eastern suburbs.
The new facility will not only provide a new sport and recreational building for the community but more so, a new focal point for Alex Nelson Reserve and the wider precinct.  In doing so, it promises growth opportunities for female and junior participants as well as the capacity to attract new community groups to the reserve.
The design team and client group were mindful of the proximity of the residential context from the outset and, as a consequence, the need for the facility to be sympathetic to its surroundings.
Singular in its expression, the design language takes the humble shed, referencing the gable roofs of the surrounding homes to provide an elevated version of a shed that subtly hints at the civic nature of the facility without being obvious and clashing with the residential context. The roof of the pavilion, lifted off the silhouette of the 'shed', hints at the non-utilitarian function of the facility. From the road it presents a clean, unassuming line. The architecture is defined by repetition of the exposed structural portals and continuous linear soffits that exaggerate the length of the building. Towards the oval a highly transparent pavilion is revealed that allows natural light to create engaging, warm and playful spaces that connect directly with the oval.
The intent to maintain a simple, structured floor plan contained within the 'shed' provided a clear vision and a framework for unconstrained internal planning offering flexibility and future-proofing for a project team including a fluid client group. From initial concept, a rigid process and strict set of rules was established that resulted in delivery of an approved concept design that met core brief requirements and allowed subconsultants' to provide economical solutions without compromising on performance, within the tight cost constraints of the project.
With the development of the efficient linear layout we were able to provide functional benefits beyond the initial brief requirements. The simple building form houses four unisex change rooms, dual accessible change rooms, kitchen and bar areas, a large social/community space with generous covered viewing areas, umpires rooms, store rooms and public amenities.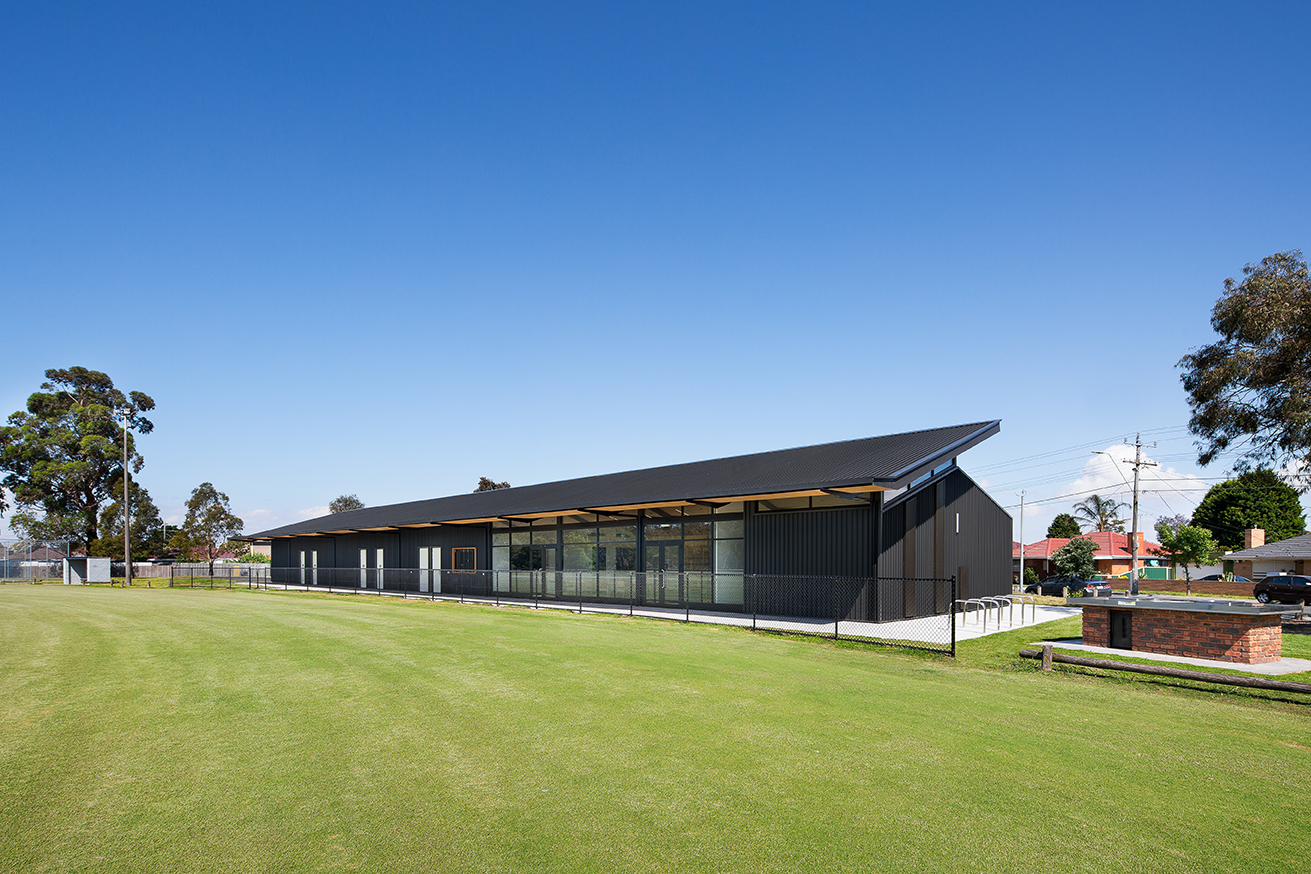 The sporting shed, made sublime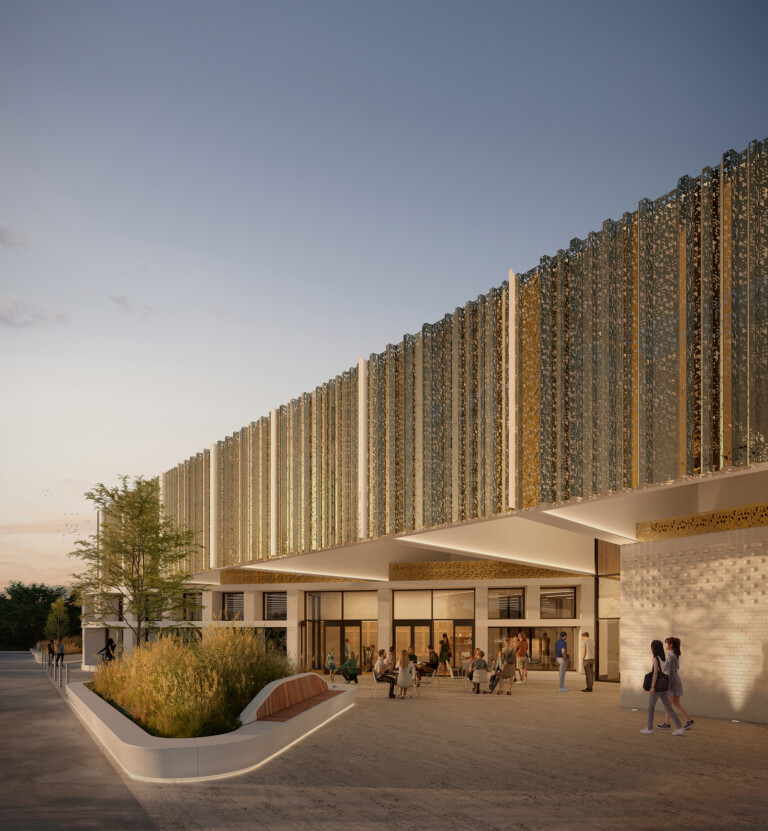 Campbelltown Sport and Health Centre of Excellence
Football consistently remains one of the highest participation sports in Australia, and this remains true in Western Sydney. The development of the Campbelltown Sports Centre of Excellence in Sydney's west provides an integrated high performance training and community health facility. This project will launch the A-League's newest team, the Macarthur Bulls, through the provision of […]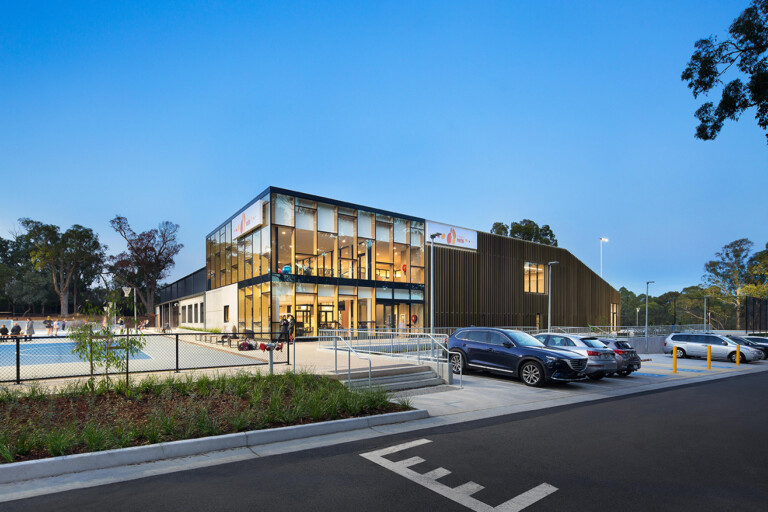 Completed
Maroondah Nets
Set within the idyllic surroundings of the remnant forest through the H.E Parker Reserve down to Dandenong Creek in Heathmont, The Maroondah Nets is a new purpose built indoor court facility for the City of Maroondah. The architectural design is focused around softening the overall impact of what is a very large indoor court facility […]